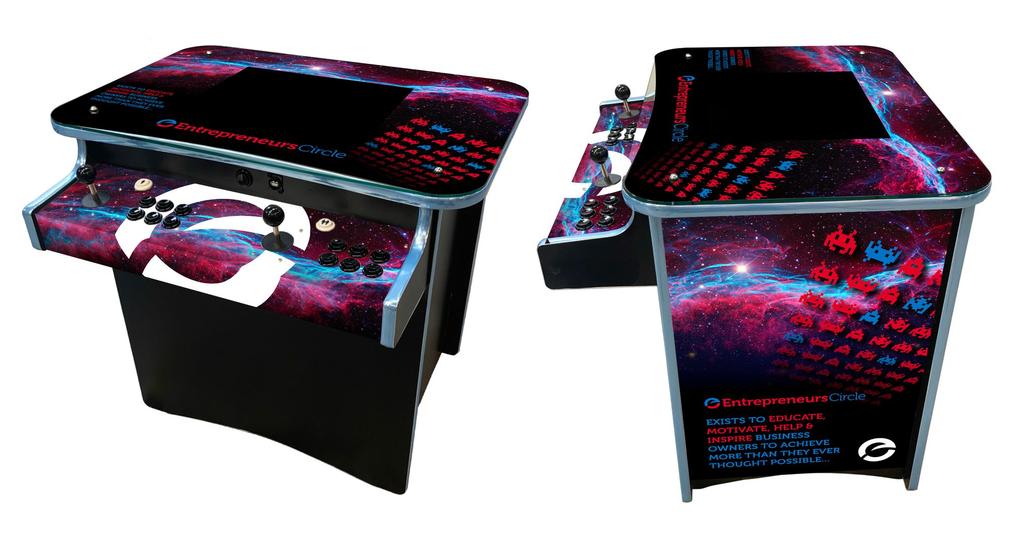 Entrepreneurs Circle Arcade Machine
We were contacted by the guys at Entrepreneurs Circle to provide them with a custom branded arcade machine for their office space. 
After discussing their requirements we came up with this custom themed horizon 3000 cocktail table machine. Boasting over 3000 games as standard. It included some of the staffs favourite games like International Track & Field, Pac Man and so much more.
Their office is a fun place, already offering lovely lounge areas and a table football for both staff and visitors. But the arcade machine adds the extra WOW factor and never fails to draw visitors to it.